Interactive kiosk and digital kiosk are autoservice modules that allow you to make automatized actions and where many services are provided, these services are located at strategic places for the purpose of approach them to the users. They are also used as an information tool and marketing for companies.
They are used at many sectors and vertical markets, such as banks, ticket selling, post offices, hospitals, airports, railway stations, supermarkets, etc.
Information points that offer information about products or services and allos visitors to read text or watch videos at their own pace. It's highly recommended for: retail business, museum, historical places and other tourist attractions.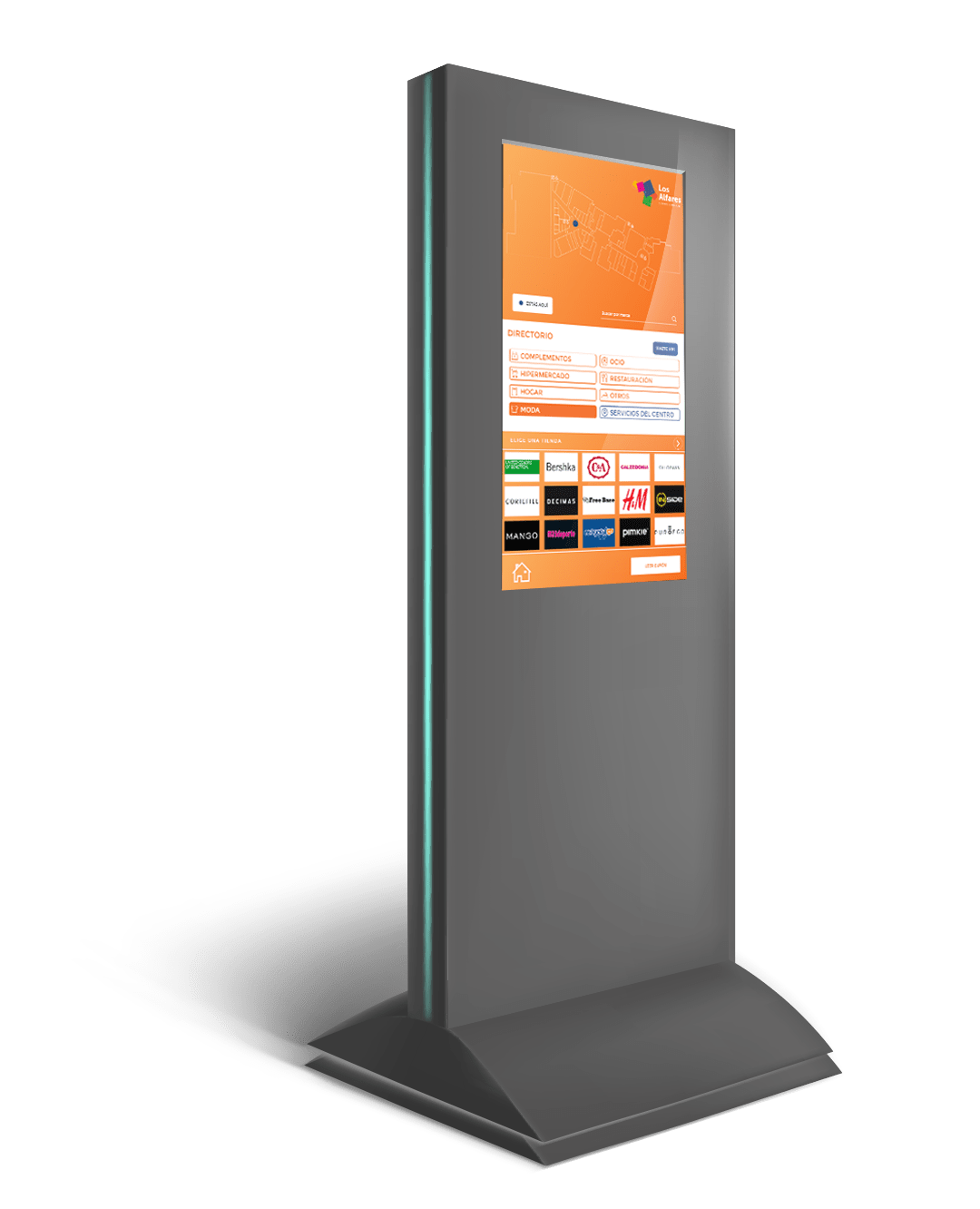 Wayfinding kiosks, its great for big areas such as shopping centre, airports, etc. They help the clients to find their destination inside of big places improving their experience and their comfort.
Printing and sale kiosk, it works as an autoservice kiosk where customers can buy, print or pick up information, tickets, coupons, discounts, pamphlets…
Some of the advantages include: improving the customer's buying experience, to increase the potential visitors, optimize the staff cost and increase its sales.
In PaellaSoft we have much experience at developing solutions for kiosks.